Xbox Conqueror
XB FIGHTING BOARD is the first Brook fighting board equipped with Brook ACT button configuration software.
It supports all arcade fighting sticks models and all-button arcade controller on the market. Connect your arcade fighting sticks to the Xbox Series, PC console and play.

Support consoles:
Xbox Series X|S、Xbox One、Xbox 360、Xbox Original、PC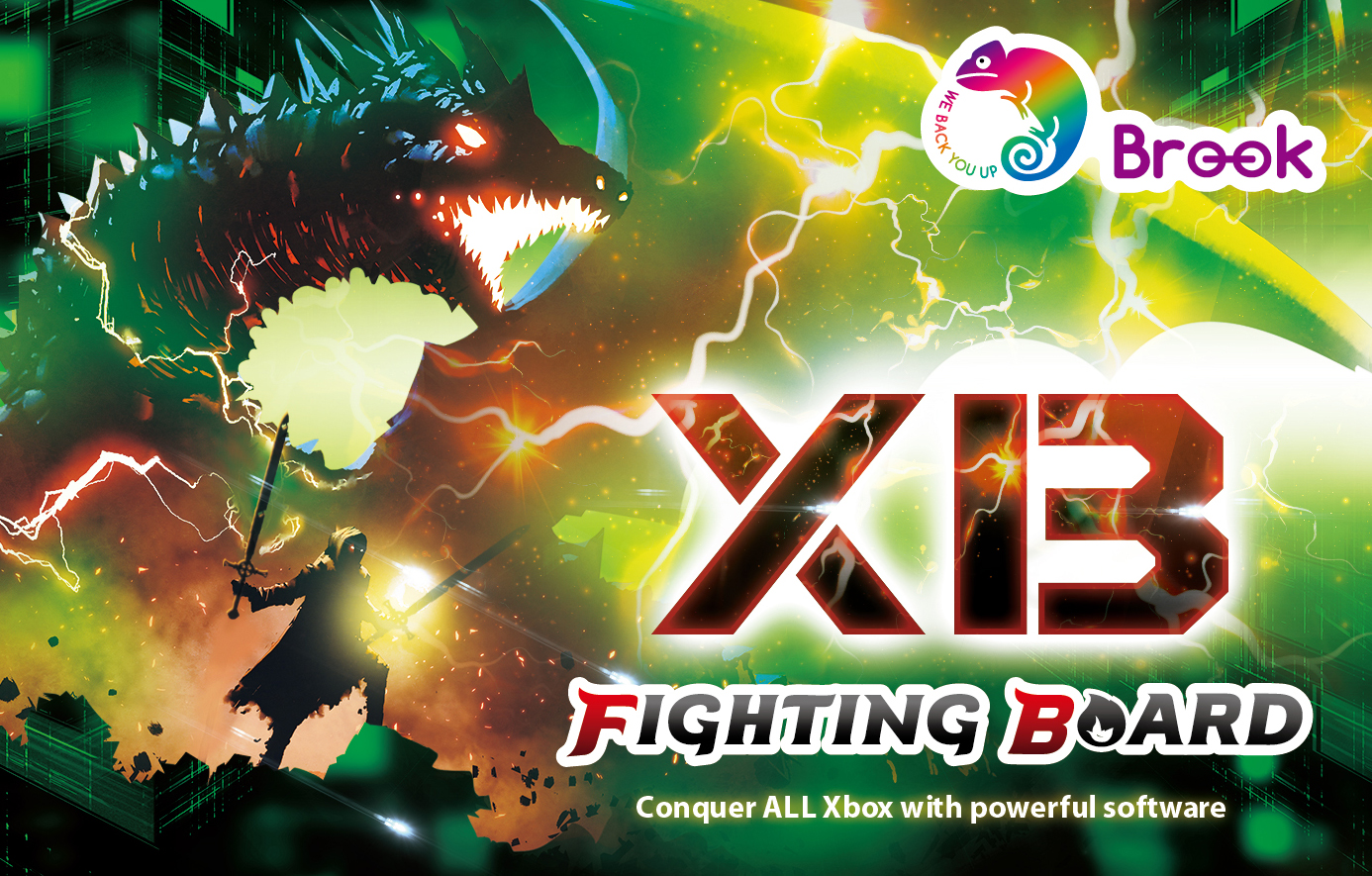 Powerful Fighting Weapon!
Excellent Support ! Your Commander For Control!
Exclusive Brook ACT (Arcade Configuration Tool) software support, Support button configuration, turbo mode, and button mapping, etc.
Up to 4 configurations for each console. Switch configuration anytime for different consoles, games, and environments. The best weapon for all your fights!

※ Xbox One、Xbox Series X|S Share the same Configuration.
※ Compatible with PC/Mac.
Conquering All Xbox Consoles
A perfect fighting board that supports Xbox Original. Fight everywhere on Xbox consoles that's been on the market for the past 20 years!

You can use arcade fighting stick to play the most iconic fighting games such as "Dead or Alive 3" on Xbox Original, "Mortal Kombat 11 Ultimate" on Xbox Series X|S, "Virtua Fighter 5," and "Tekken 7" on Xbox platforms.
SOCD Resolution
Two SOCD resolution modes
SOCD Cleaner mode is in full compliance with fighting competition rules, let All-button Fight Stick controller join every single fight with you!

Mode1
Left + Right=Neutral、"Up priority" in all Up + Down = Up
Mode2
Second-Input Priority,Left + Right=Right、Right + Left = Left
※ Brook provides two kinds of SOCD cleaner mode which is conform with international competition standards, such as EVO, CPT etc.
Even though we still suggest you to follow and check the latest rules of every competition. If you have any problems, please feel free to contact us.
Button Lock
Support Button Lock Feature in Competition Mode
Switch on/off competition mode to avoid false triggers.
1.

Turn off Guide, Menu, View buttons.
2.

Turn off turbo mode for all buttons.
3.

Switch to mode 1 for SOCD resolution mode.
More Features
Turbo 5 Speeds
Support 5, 10, 15, 20, 25 hit/sec. Five different turbo speeds for different situations.
3 Output Options
Support 3 types of USB standard ports to match your USB cable for optimal connection. Perfect embodiment for your ideal arcade fighting stick.
Easy Installation
Equipped with embedded stud type terminal block for easy assemble.
Compatible with the iconic "fighting board cable" or "Hitbox cable" designed by Brook for fighting games. Customizing your dream arcade fighting stick is just a breeze!
Auto-detection of gaming console
Plug and play. Automatically detect consoles including Xbox Series X|S, Xbox One, and Xbox 360, etc.


※ Auto-detection does not support the Xbox Original, manual switch will be required.




※ If you want to use it on PC, you need to manually switch to Xbox360, Xbox One.



Effortless firmware updates
Update the device firmware via USB. No need to worry about future support or compatibility.
Wire positioning.
Arcade fighting stick configuration examples: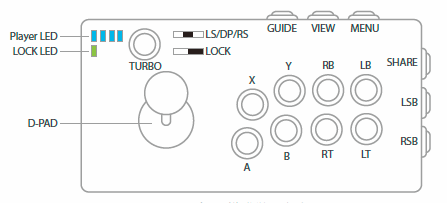 J1、J9:to analog control.
J2、J4、J13:to analog and digital control.
J5:LS, DP, RS switch.
J6、J6-1、J8:to gaming console.
J10:Turbo setup.
J11:Player LED display.
J14:SOCD resolution mode switch.
J3:buttons lock.
※ See instruction manual for details.
Specifications
Support Xbox Series X|S、Xbox One、Xbox 360、Xbox Original、PC

Support all full-size arcade fighting sticks and all-button arcade controller upgrades.

The first fighting board that supports Brook ACT (Arcade Configuration Tool) software.

Save up to 12 customized configurations. Customized settings for every gaming console!

Built-in SOCD cleaner specifically designed for all-button arcade fighting sticks which meets the eSport regulations.

Button lock feature to avoid false triggers during the tournament

Updatable firmware via USB.

Support 5 speeds 5, 10, 15, 20, 25 hit/sec in turbo mode.
※ Each console can save up to 4 configurations.
(Xbox Series X|S and Xbox One share the same configuration)