Overview
UFB-PS5 Upgrade Kit: Perfect compatibility for the PlayStation®5
UFB-UP5 (UFB Upgraded for PlayStation®5) is the upgrade kit for the Brook Fighting Board.
With UFB-UP5, now the Brook is ready for battles on the PlayStation®5!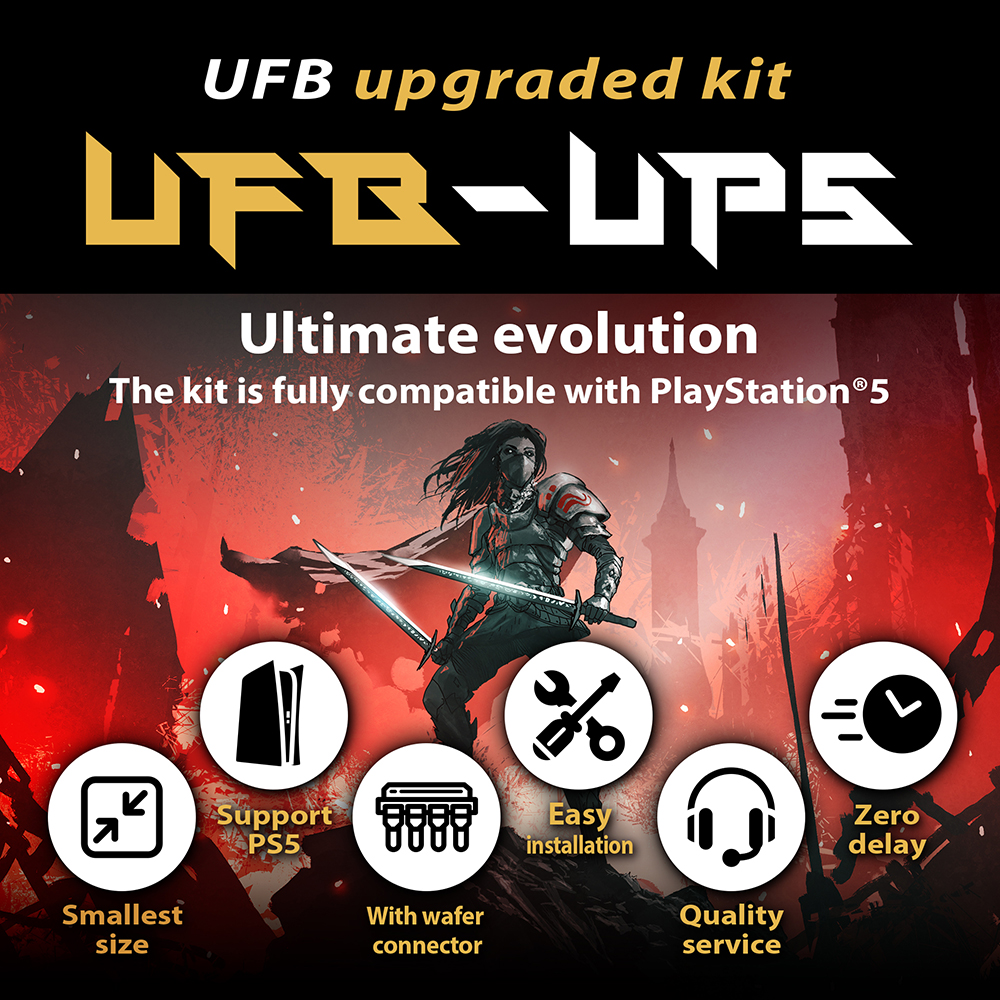 Ultimate Support for PlayStation®5
Zero Delays with Stable Connection
Always Enjoy Your Game Uninterrupted!
It has been Brook's major goal to bring perfection to your gaming experiences, that's why we care about swift gaming momentum immensely. Just like all our previous products, the UFB-UP5 upgrade kit will provide gamers a stable and gaming experience with zero delays for unlimited enjoyment and fun.
Compact Design
We built the fighting game chip to the smallest size, allowing gamers to power up their fighting stick in the most compact spaces.
Included Wafer Connector for UFB-UP5 Installation
The included Wafer Connector allows UFB models without pins to be upgraded. Just connect Wafer Connect to the J2 pin location on the UFB, then use the included power cable to connect the UFB-UP5.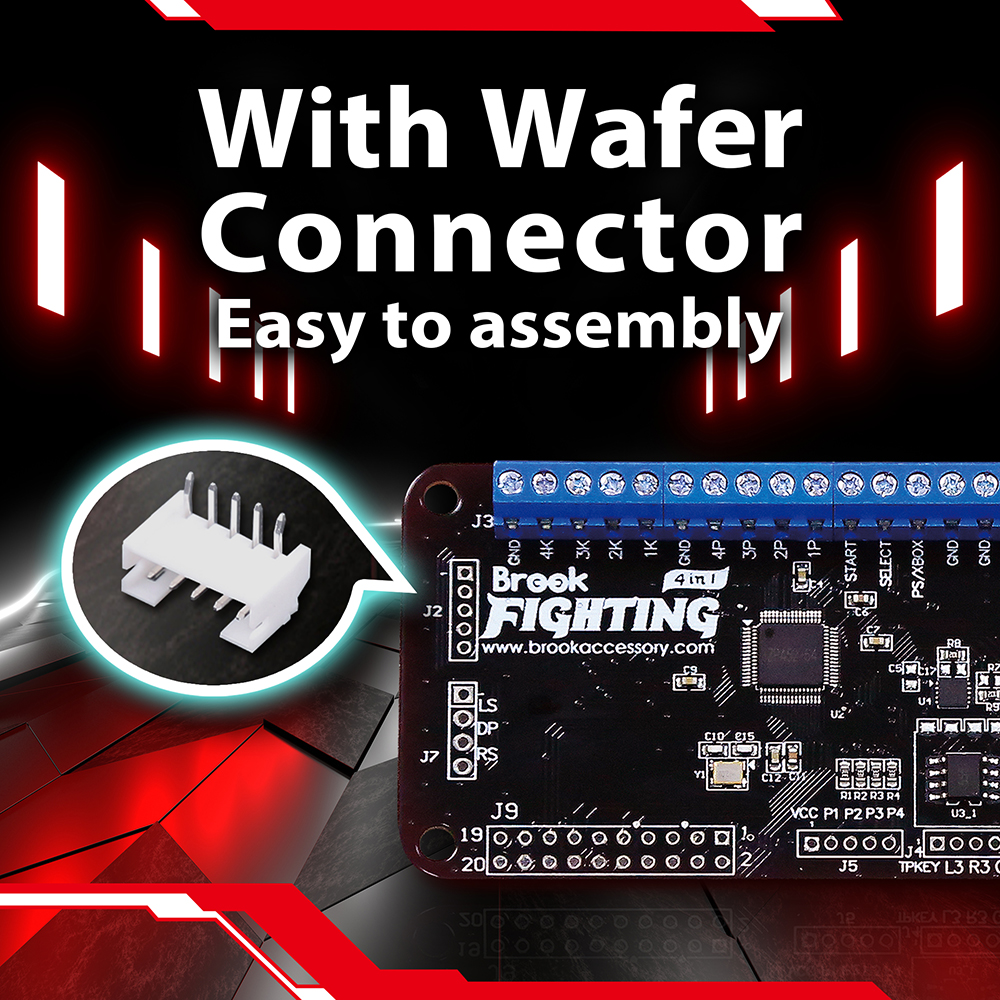 Support two SOCD modes
Mode description
Mode1:
Left + Right=Neutral; "Up priority" in all Up + Down = Up
Mode2:
Second-Input Priority; Left + Right=Right、Right + Left = Left


If there is a component that is not UFB-UP5 in the J2 of UFB, you can remove the component and install the kit. This kit still supports SOCD.
How to connect
UFB connects to UFB-UP5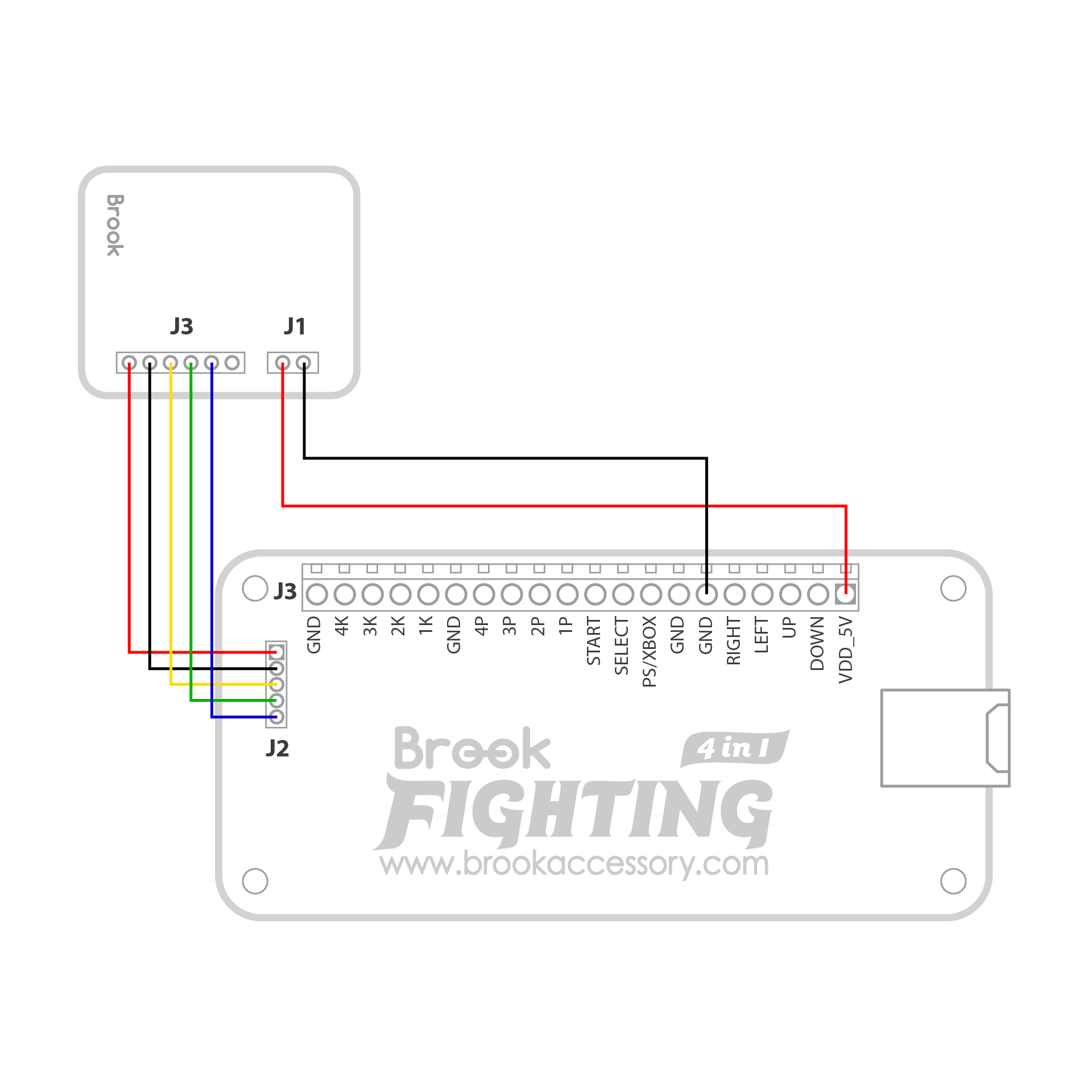 PS3/4 FB PLUS connects to UFB-UP5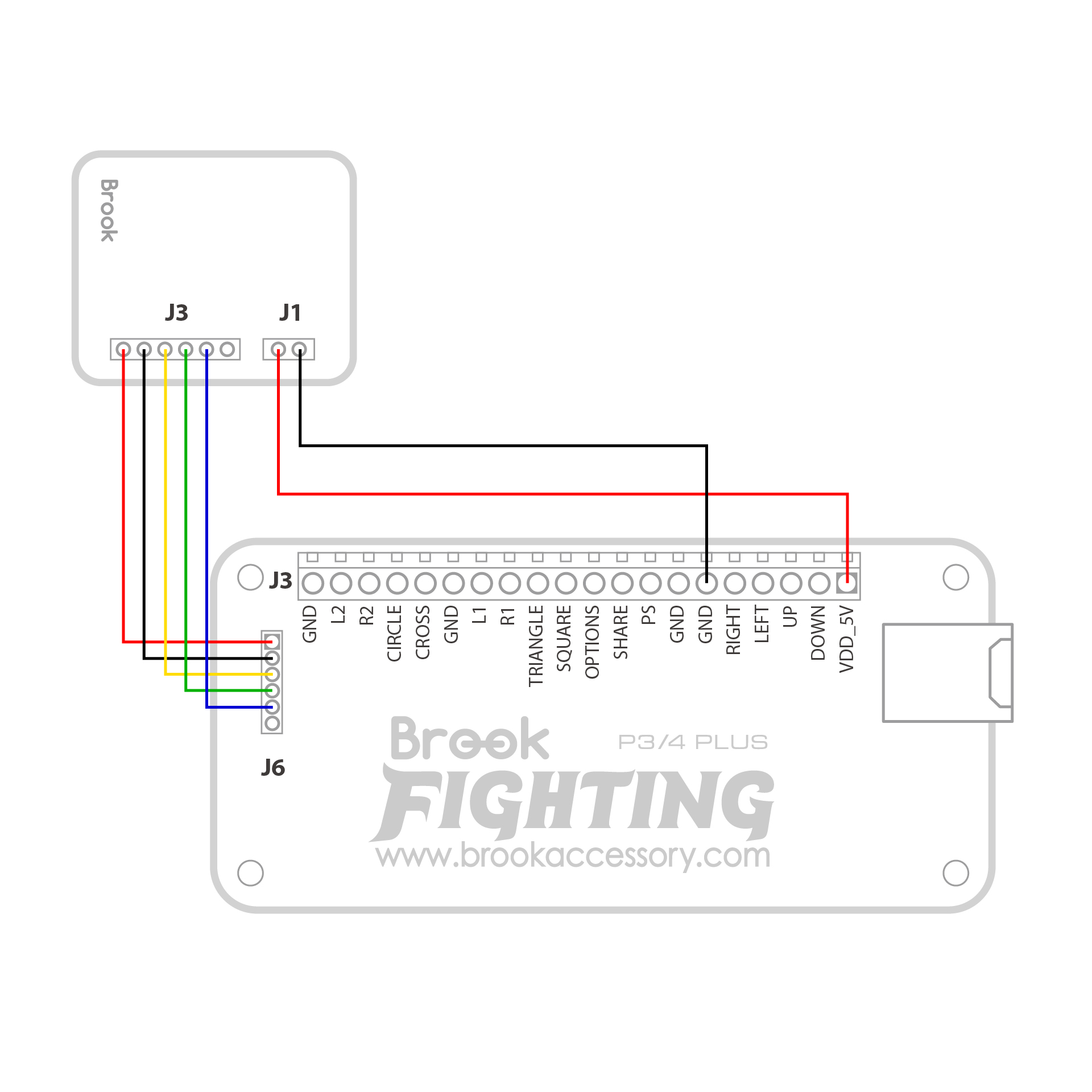 PS4+ Audio connects to UFB-UP5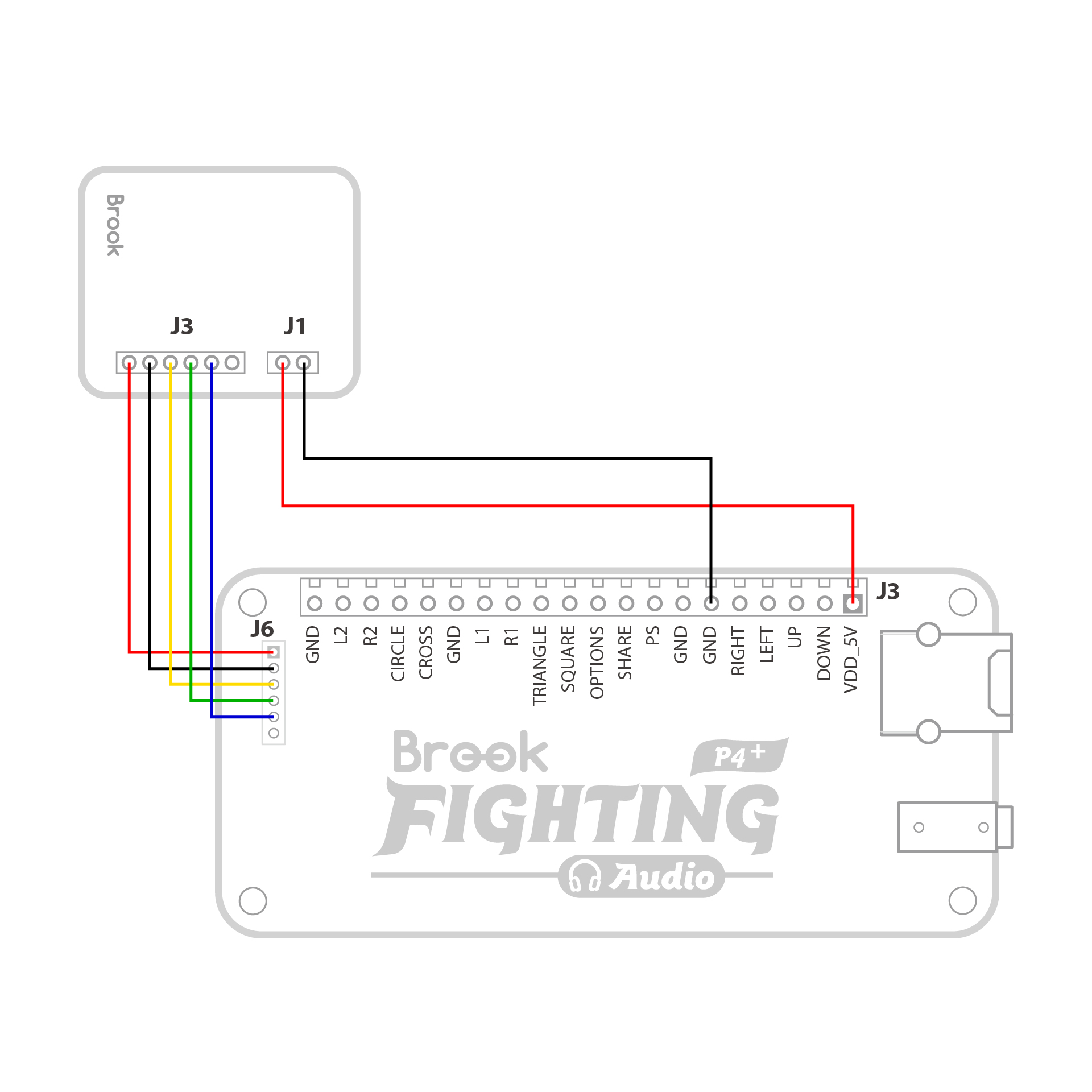 FIGHTING BOARD PS3/PS4 connects to UFB-UP5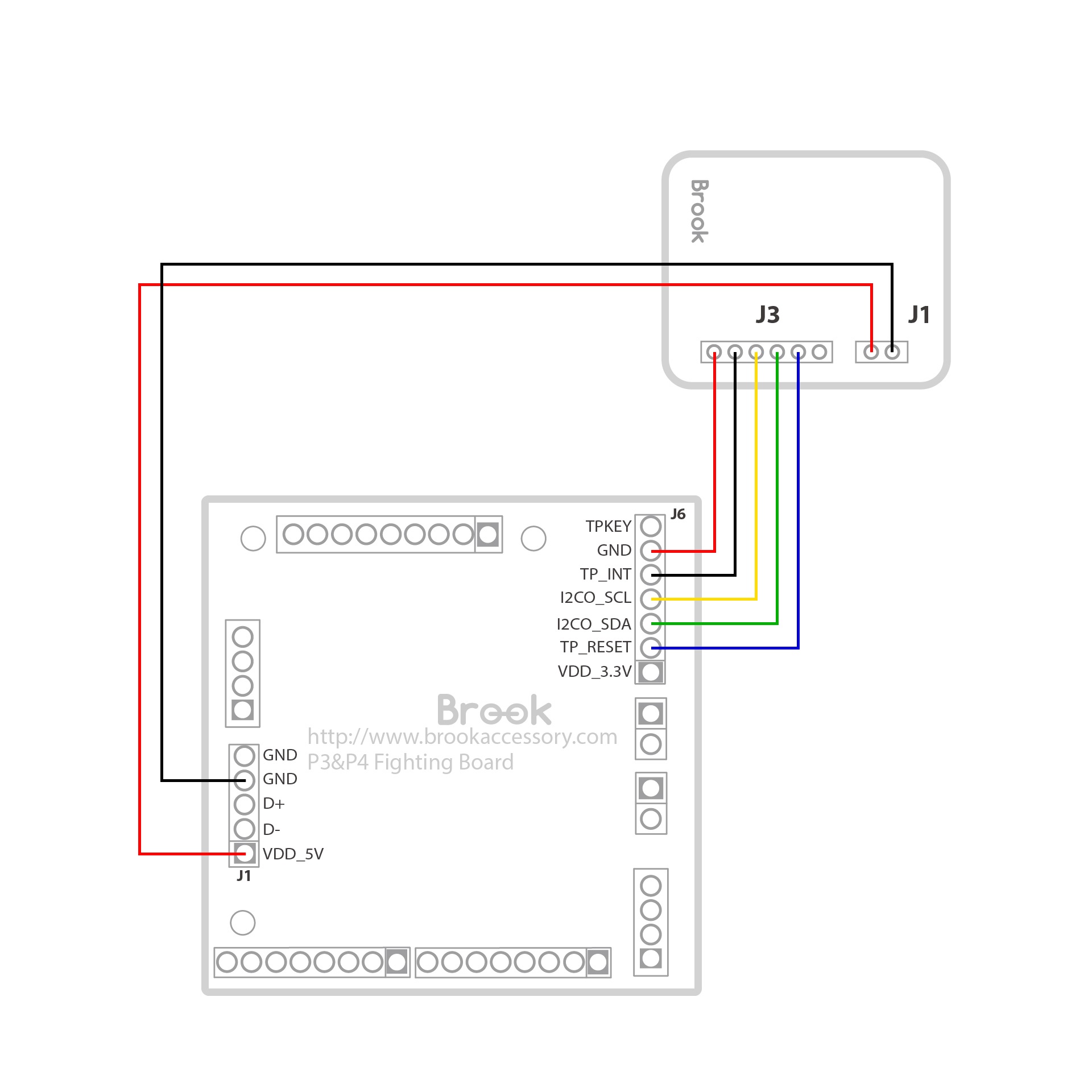 Easy Installation
Install the upgrade kit in just 3 simple steps:
Step 1. Confirm if your UFB comes with an existing Wafer Connector.
Step 2. Connect the UFB-UP5 to the UFB.
Step 3. Undergo the firmware update.
Unboxing


NihongoGamer
BEFORE you buy a PS5 Controller! - Brook UFB-Up5


jonyfraze
Brook Universal Board PS5 Upgrade Kit + XB Fighting Board First Look


jonyfraze
PS5 Upgrade for Brook's PS4+ Audio PCB

The Phantomnaut
Brook UFB-UP5 Upgrade Kit Review: Universal Fighting Board + PS5 = Greatness Is Here... At A Price


Jackals Crew
Stick arcade natif PS5 avec le Brook Add-on PS5 upgraded kit

Specification & Included Content